Global Marketing Strategy
Executing ad-hoc projects and providing continuous support.
Working in and managing multi-agency projects on client's behalf.
Answering not only specific questions, but giving "repeatable models" whenever possible.
No fluctuation, thus doing category onboarding even for clients.
Average market insight experience in consultancy team is over 8 years.
Utilising global databases built and managed by Patterns.
Category/Market Development
To understand what drives category growth, what are the development stages and what actions we need to take in each.
Brand Development Roadmap
To understand what are the development stages of brand growth, and what are the jobs to be done in each.
Portfolio Analysis
How could we optimise our portfolio strategy? Are we launching new products successfully?
Other Business Questions
New product launch opportunities, pricing, pack and price architecture, channel strategy, competitor analysis, drivers of share growth or decline, marketing mix strategy optimisation, and more.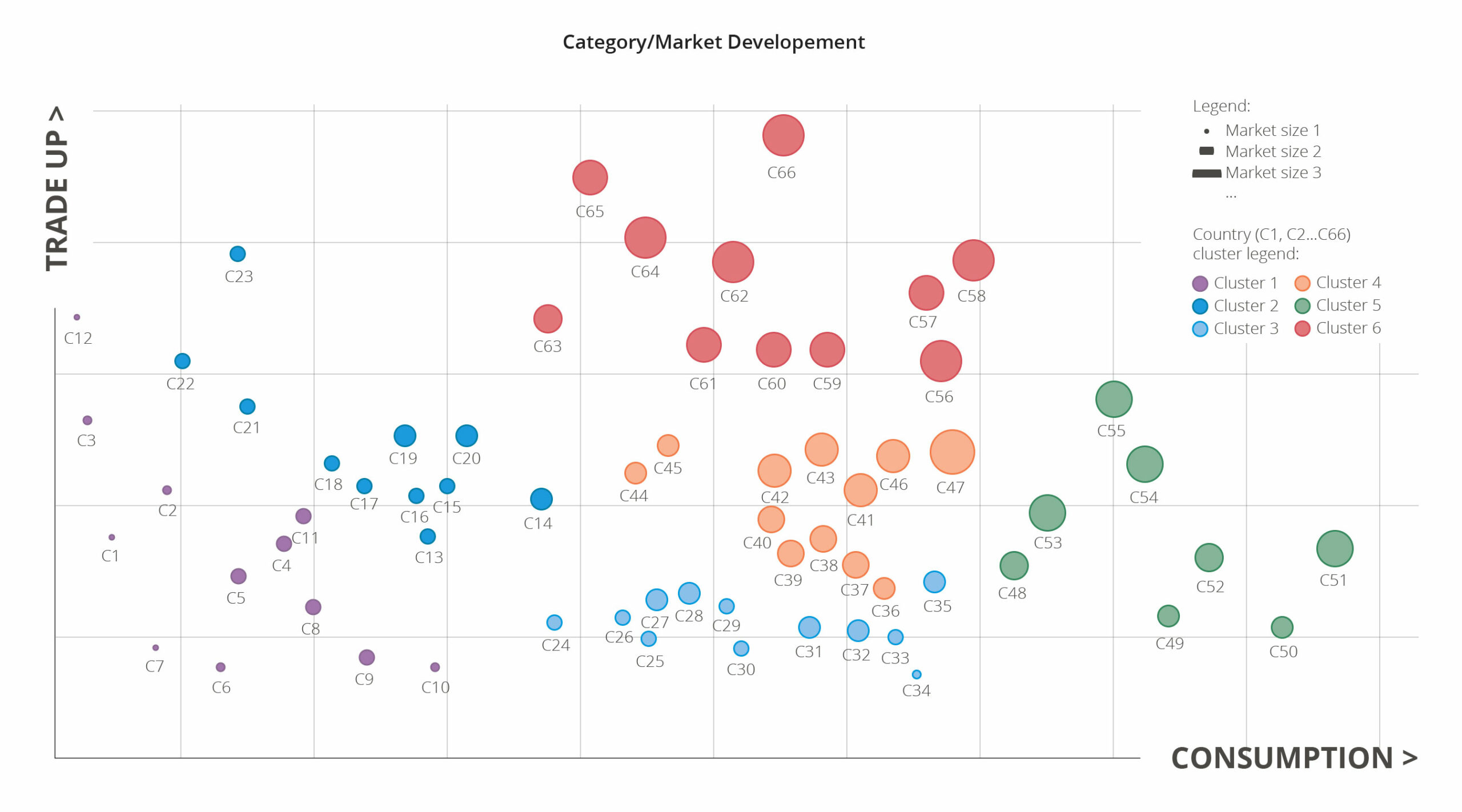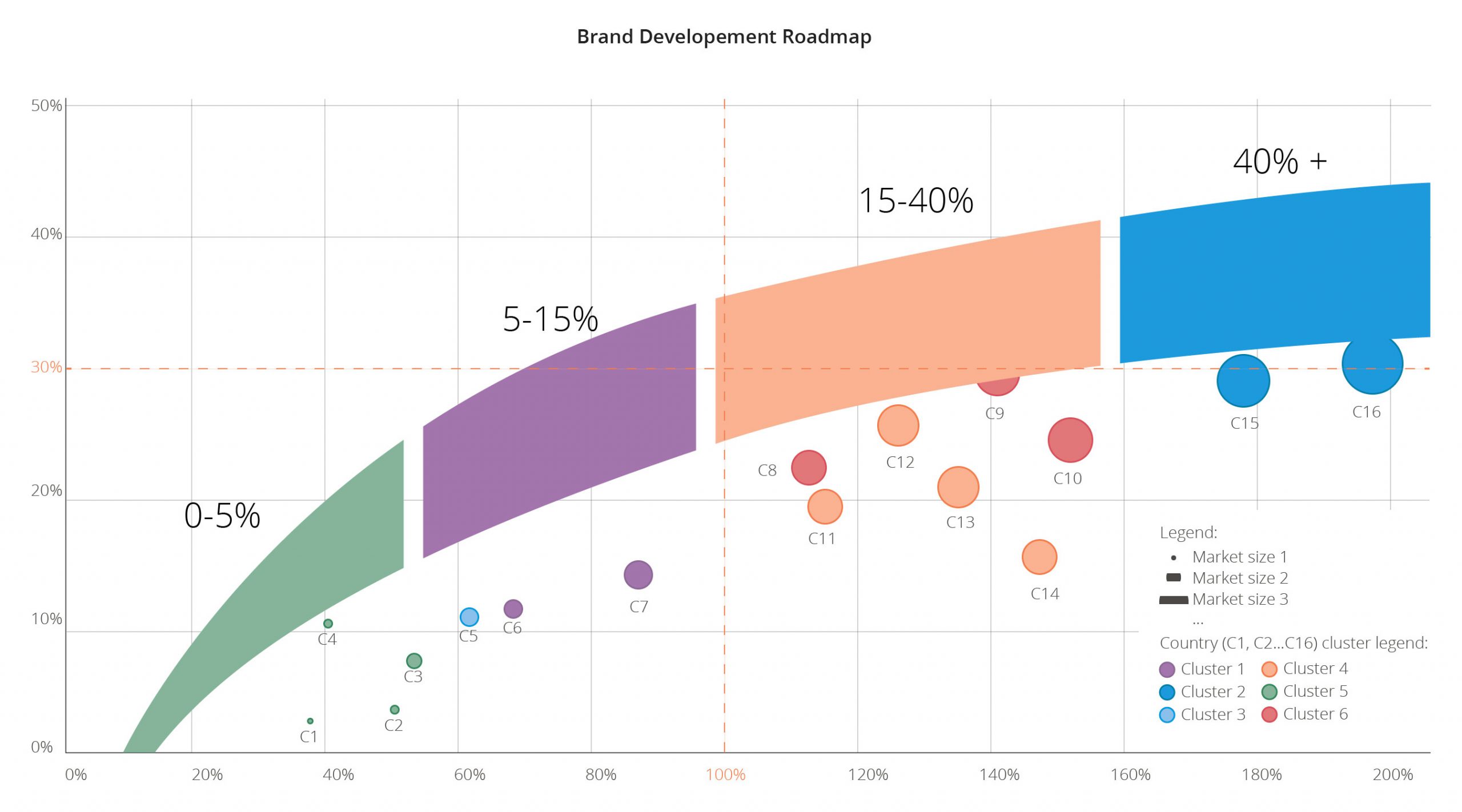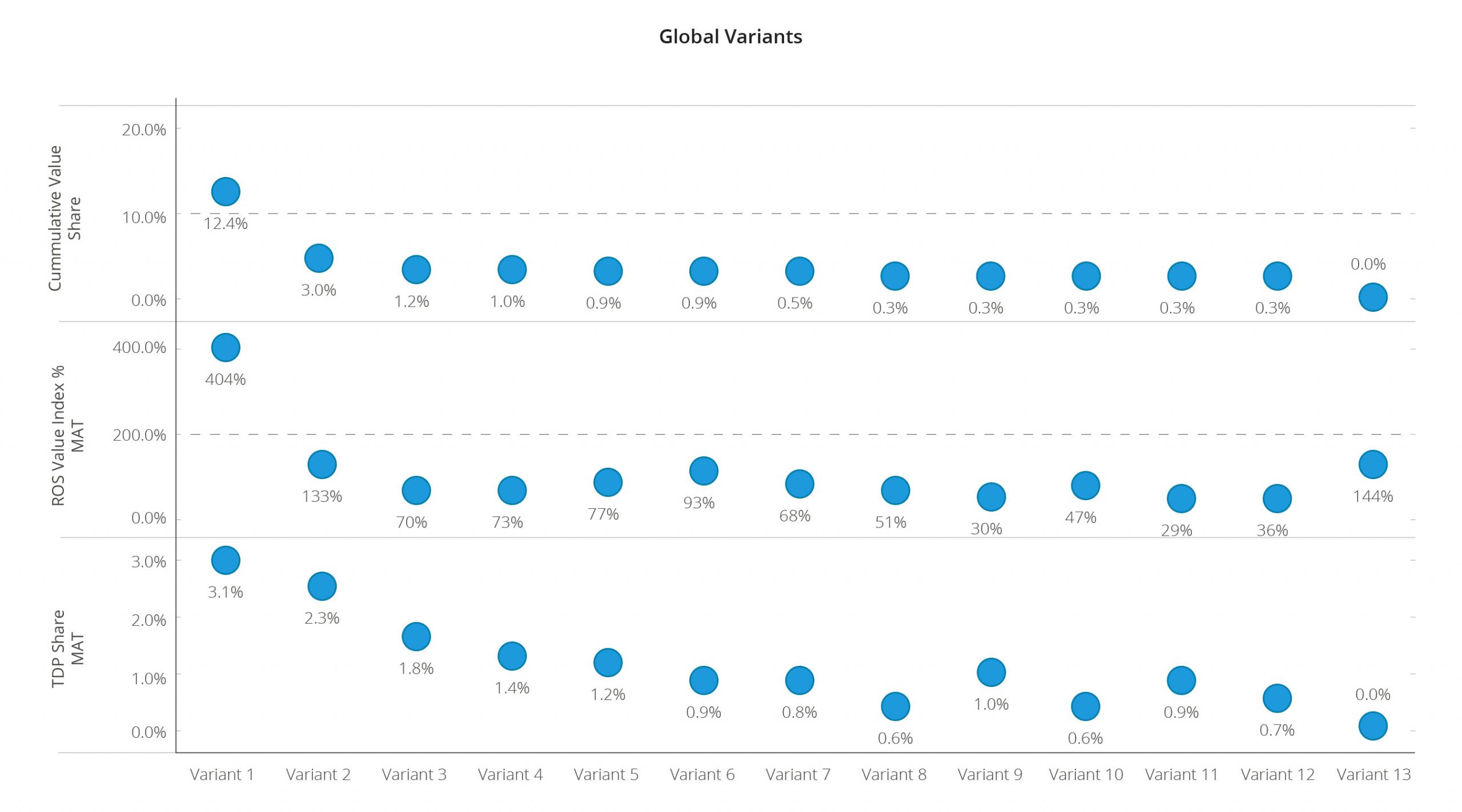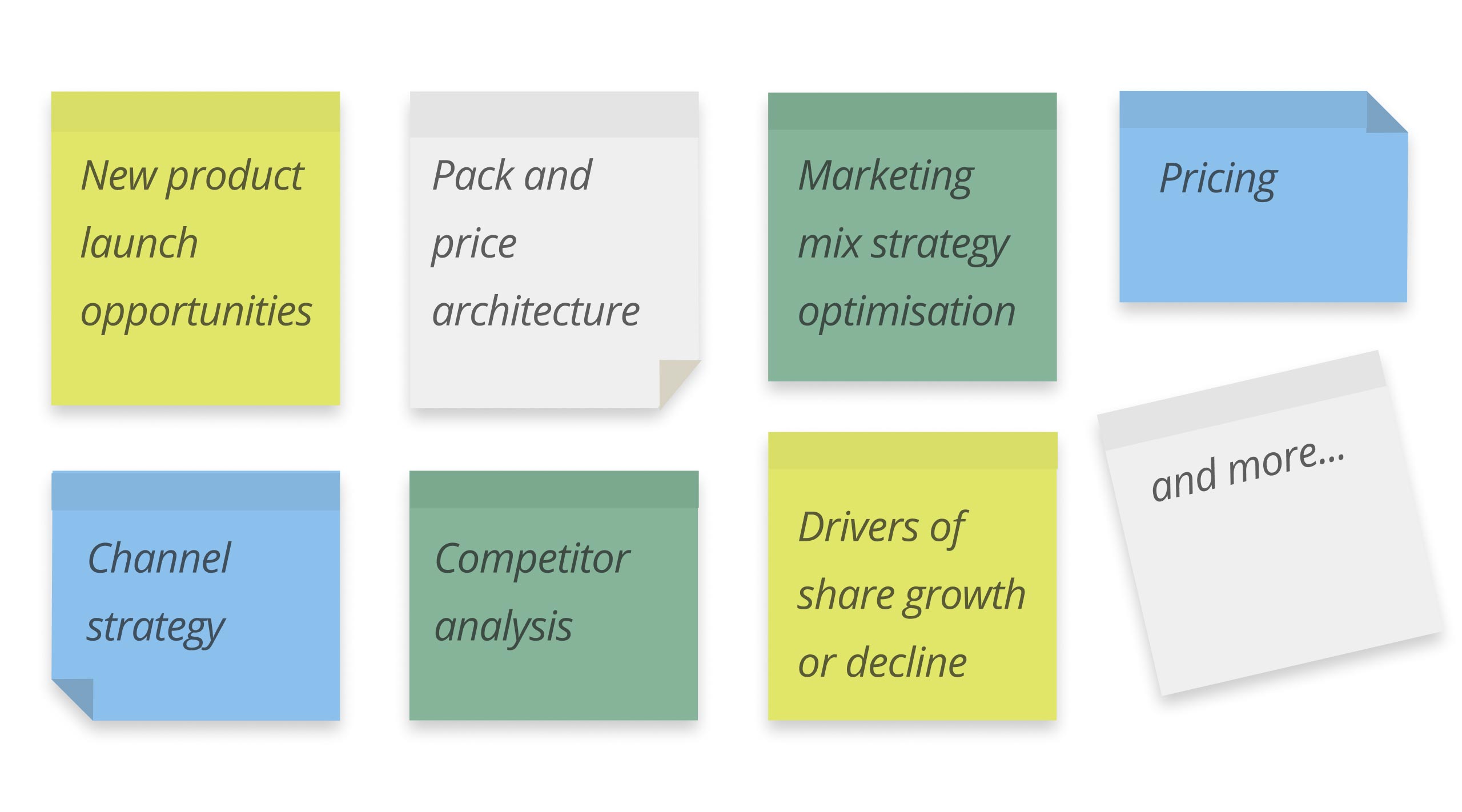 Can we help you?

We will be happy to discuss a solution for your individual needs.
Building a global database from scratch in only 2 weeks on average.
Managing regular global database updates smoothly.
Integrating data sources, including merging retail and e-commerce data, connecting panel and retail data.
Adding new product characteristics such as product benefit.
TPA and NDA with big, international data owners.
Output connected directly to other client tools.
20+ years of average retail database experience in the back-end team.
Active current usage of key Nielsen, IRI and Intage softwares.
Co-authored data quality protocol for a leading FMCG company.
Conducted data quality projects in all of the regions.
Working daily with local databases from over 40 countries and 15 product categories.
Built-in database quality checks.
Validation against external benchmark if and when available.
Consultancy team using the harmonised Patterns database daily for their work.
New product characteristics
Developing product benefit segmentations with clients.
Enhancing database with new product characteristics based on front of pack characteristics.
Managing the benefit coding of half a million individual products.
Governing change process.
Can we help you?

We will be happy to discuss a solution for your individual needs.
Report Automation
Proficient building and handling of reports:
Experience in designing, maintaining and governing global information systems.
Dedicated BI specialist to handle all reporting.
Integrating all data sources in a single interactive dashboard system.
Custom-made reporting catering to your needs.
Automating complete category and brand reviews saving at least 4 months of work
Managing the underlying database.
Dedicated BI specialist.
Underlying database managed in-house, providing full flexibility.
Dashboards are fed directly from global database or dedicated data table as necessary.
Performance Optimalisation
Utilise the consulting team's category knowledge.
Utilise our BI directors' business experience.
Utilise our back-end experience on what is sustainable.
Finishing touches by our presentation designer.
Close co-operation with the consulting team.
Close co-operation with the back-end team.
Minimalising the touch points thus chances of error: only a few, highly skilled people are involved.
Can we help you?

We will be happy to discuss a solution for your individual needs.
Client quotes
TOP Fortune 500 company Client

"A key strength of Patterns Consulting is their ability to take a wide variety of data sources and combine them into an easy to use harmonised database, which they can then analyse quickly and flexibly to get to the heart of the story. I'm yet to come across another agency that can do this in quite the same way."
TOP Fortune 500 company Client

"The work Patterns do for us allows me to spend more time on the insights and actions, and less time on the data crunching."
TOP Fortune 500 company Client

"The Patterns team are real experts in what they do. And on top of that they're fantastic to work with."
Market Research Director in a TOP Fortune 500 company

"Excellent partnership. A team that is always ready to collaborate on strategic initiatives or identifying early opportunities."
Market Research Manager in a TOP Fortune 500 company

"A small but strong team with a ton of data & analytics expertise."
Market Research Manager in a TOP Fortune 500 company

"Patterns bring clarity to complex datasets, they use them to shine light on key strategic opportunities and they approach every challenge with a positive and 'can do' attitude within their team, making them integral and indispensable business partners. Since working with them we spend less time defining the market, and more time unlocking growth opportunities within it."
Market Research Manager in a TOP Fortune 500 company

"Patterns Consulting has helped us to unlock growth insights in an intelligent and efficient manner. This is made possible by a strong team of consultants who are well-versed with our business questions/ priorities, as well as their advanced business intelligence & data visualization capabilities"
Market Research Lead in a TOP Fortune 500 company

"Reliable, bespoke, strategic data consultancy. Patterns Consulting help unlock transformative power of data to drive actionable insights while offering world-class solutions. Perfect partner to work with. No more data headaches!"